THE BEAUTY INSIDER:
BEAUTY OF THE NEW
New year, new beauty overhaul – so it's out with the tatty old make-up kit and in with a clutch of shiny new (and exclusive) cosmetics. Spring may not have sprung yet, but thanks to our expert buyers, you don't have to wait until then to get your hands on some of the season's best launches. Here, our buyers tell us the 10 products they're most excited about.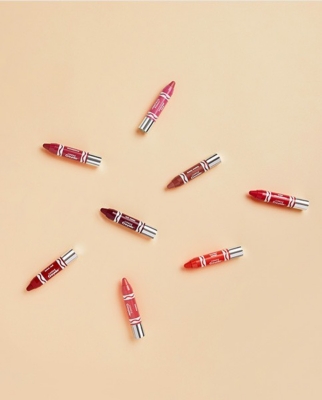 ///
Clinique Crayola
Posing as Crayola crayon lookalikes (hence the name), these little sticks of happiness are everything we love about lip gloss (brilliant colour and super hydrating) but with none of the yucky stickiness that we hate – plus, you don't need a sharpener. When the tip gets low, all you have to do is twist the bottom and more pencil appears. Magic!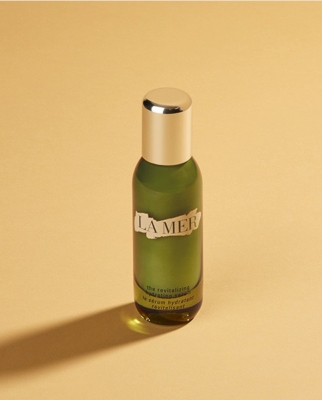 ///
La Mer The Revitalizing Hydrating Serum
If early signs of ageing like dull skin or fine lines are starting to creep in, give this wonder product a whirl. Flooding skin with sea-sourced actives and the brand's legendary Miracle Broth, it tackles fine lines and transforms dull complexions in an instant. Just call it a skin-vestment (ahem!).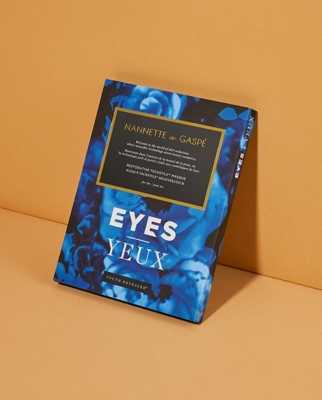 ///
Nannette de Gaspé dry masks
Sheet masks are a big deal in beauty right now, with everyone and anyone (us included) obsessing over the Korean-inspired skincare trend. But while some masks can feel a bit soggy, Nannette de Gaspé is mixing things up with the launch of its innovative 'dry-to-the-touch' sheet masks for both your face and body. Loaded with powerful skin-loving formulas, the waterless sheets are packed with 87 per cent active ingredients that are delivered directly into the skin through gentle finger massage. Heavenly!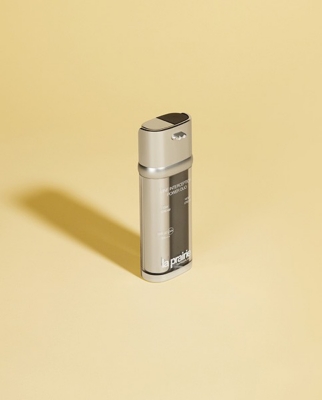 ///
La Prairie Line Interception Power Duo
They don't call this a power duo for nothing! Vowing to visibly reduce wrinkles in just 14 days and 14 nights, this dreamy night-and-day-cream combo with SPF 30 works to dramatically improve the skin's ability to absorb and retain moisture, plumping and firming up the skin while helping rid it of wrinkles and fine lines.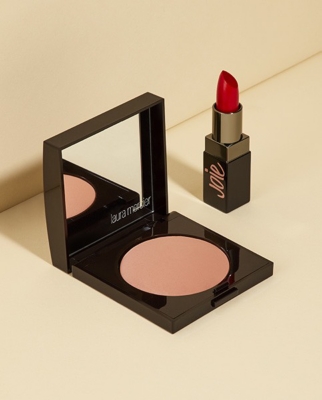 ///
Laura Mercier Joie de Vivre collection
Laura Mercier has heaps of exciting launches happening this year, but the Joie de Vivre collection is one of our favourites. Comprising lip, cheek and eye products, the colour palette is spot on for the new season (we're talking pale pastels and punchy pinks), making it the perfect way to celebrate the first flushes of spring.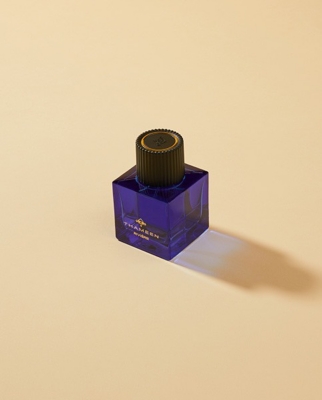 ///
Thameen Rivière
A change of perfume is the perfect way to ring in a new year, and if, like us, you're a fan of warm, exotic scents, Thameen is certainly worth a spritz. Exclusive to Selfridges since its launch in 2013, we're particular fans of Rivière – a vibrant blend of Indian black pepper, amber and oud.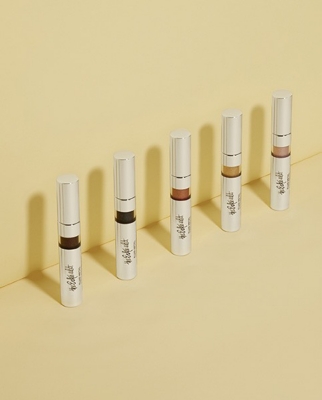 ///
The Estée Edit mattifying shadows
An eyeshadow that is both matte and rich in colour? Thanks to The Estée Edit by Estée Lauder that is, now, totally a thing. True to its word, the beauty brand's new range of shadows provides a soft-matte finish that is highly pigmented, velvety soft and stays on for hours. Genius.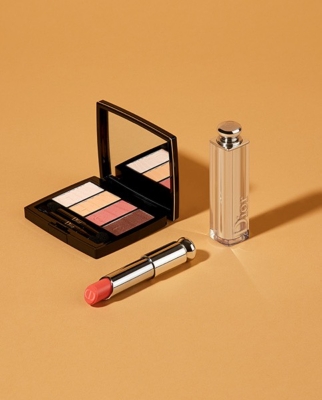 ///
Dior Colour collection
If there's one beauty brand that's guaranteed to make us swoon, it's Dior, and its new Spring 2017 Colour Collection is no exception. The gorgeous lip gloss and high-shine nail lacquer shades are the perfect partners to the shimmery eyeshadow palettes and perfectly pigmented lipsticks. Basically, we want the lot.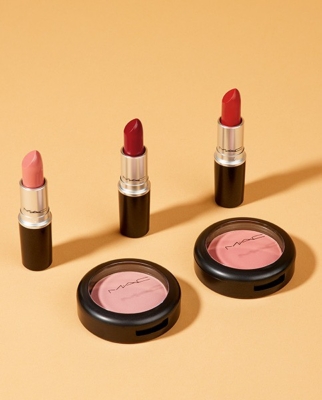 ///
MAC Chinese New Year collection
To celebrate Chinese New Year, MAC has unveiled its latest collection – Year of the Rooster. Comprising lipsticks, eye palettes and blushers in a range of spring-like shades, not only is every product totally wearable, but each one also comes in beautiful limited edition Chinese New Year packaging.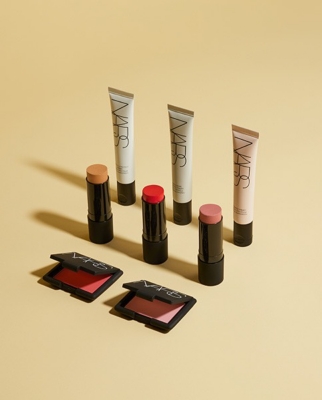 ///
Nars Pop Goes The Easel collection
Oh Nars! You've done it again. The bestselling beauty brand has just released its new limited edition Pop Goes the Easel collection and it's every make-up lover's dream come true. Providing high-impact colour for lips, eyes and cheeks – get it before it's gone.