The Beauty Insider:
new year, new exclusives
Here at Selfridges there's nothing we love more than an exclusive product. So while the rest of us spent the majority of the festive season knocking back negronis and Christmas nibbles, our brilliant buyers were busier than Santa's helpers, beavering away to bring you the best spring beauty launches early. Here, they tell us the 10 exclusive-to-Selfridges products they're most excited about.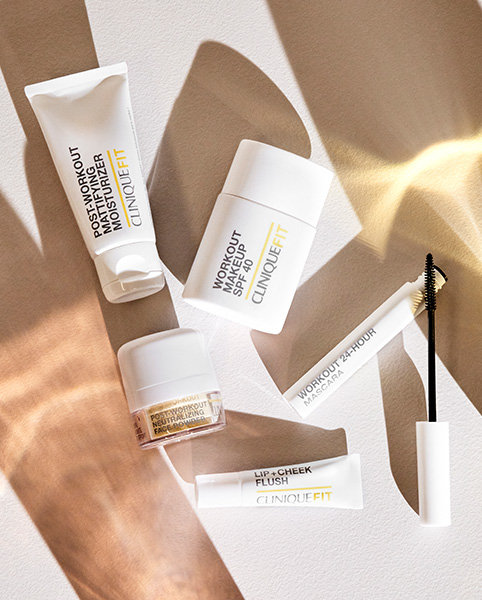 We all know that wearing make-up while exercising is bad for our skin – mascara running down your cheeks is one thing, but even with foundation you risk blocking pores and congesting your skin. That's where CliniqueFIT comes in – a new line of cosmetics from Clinique designed specifically to be worn during a workout. "Each product is formulated to be lightweight, long-lasting and, most importantly, sweat-proof," says our Beauty Buyer Rachel Hill, "and the foundation even comes with SPF40 in case you're a runner." Genius.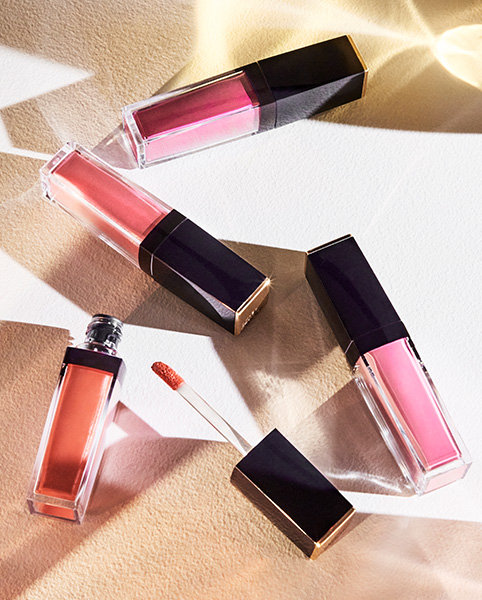 Estée Lauder Pure Color Envy Liquid Lip

According to our buyers, little else gives them more joy than swiping on a new lip gloss come the new year – hence their excitement at the launch of Estée Lauder's highly anticipated Pure Color Envy collection. With the shine of a gloss, the payoff of a lipstick and the moisture of a balm, they're the perfect non-gloopy combination. Plus, they come in a whopping 18 different shades!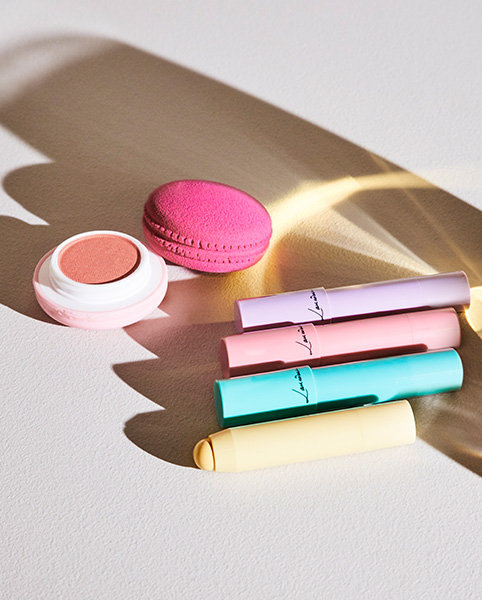 Lancôme French Temptation
Lancôme has a number of exciting launches for 2018, but it's the French Temptation collection that is top of our buyers' recommendations. Comprising lip, cheek and eye products, not only is it a thing of beauty (how sweet are those little macaroon blush and blender sets?), but the colour palette (we're talking pretty pinks and reds) is spot-on for the new season, making it the perfect way to celebrate the first flushes of spring.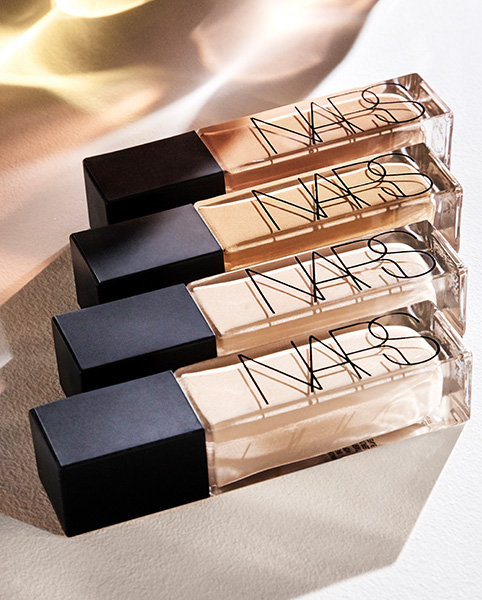 NARS Radiant Longwear Foundation
"There are foundation launches and then there is this foundation launch – the new NARS Radiant Longwear Foundation," says our Beauty Buying Manager, Melissa McGinnis. "It buffs in beautifully with a semi-luminous finish, stays in place all day (up to 16 hours, in fact) and comes in a mega 33 shades." What's not to love?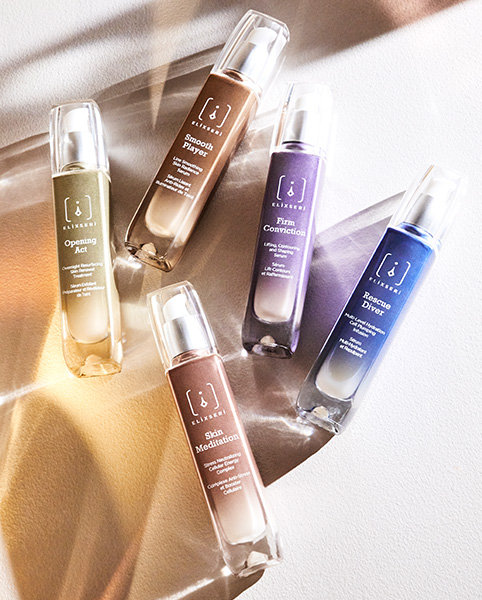 "These bad boys from Elixseri are all your skin needs to get seriously glowing for spring," says our Beauty Buyer Emily Saunders. "Lighter than moisturisers, they're packed with active ingredients designed to treat every skincare grievance imaginable – from hydrating and renewing to firming and de-stressing."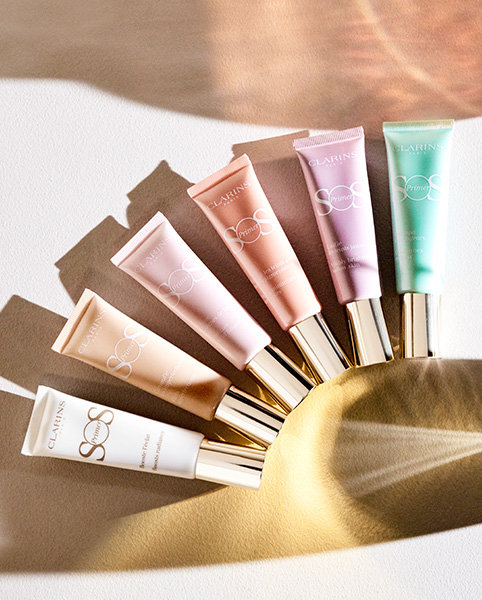 Primers have long been one of our buyers under-the-radar secret weapons, so what's their tip for 2018? "We love how each colour in the Clarins SOS Primers range tackles a specific skin concern – from the Beige that disguises imperfections and the Pink that fights skin fatigue, to the White that boosts radiance for an instant pick-me-up. Plus, they leave your skin feeling like velvet, making applying foundation afterwards a complete doddle," says Beauty Buyer Rachel Hill.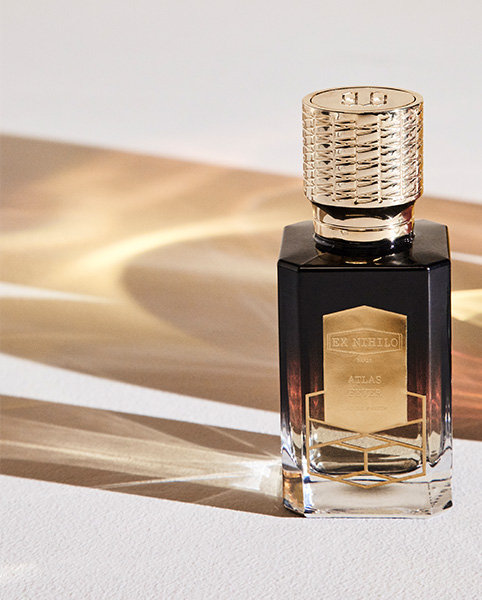 Ex Nihilo Atlas Fever eau de parfum
A change of perfume is the perfect way to ring in a new year, and if you're looking for something truly unique, we say, Ex Nihilo is worth a spritz. "It's a Parisian perfume house with three founders from Sweden, America and France, so the brand is something of a labour of love with scents based more on personal preferences than trends," explains our Fragrance Buyer Adella Family. "Midnight Special is pretty wonderful, as is Jasmine Fauve – which smells exactly as the name suggests; but my favourite has to be Atlas Fever, which boasts a vibrant and unexpected blend of sandalwood, pink berries and tonka bean."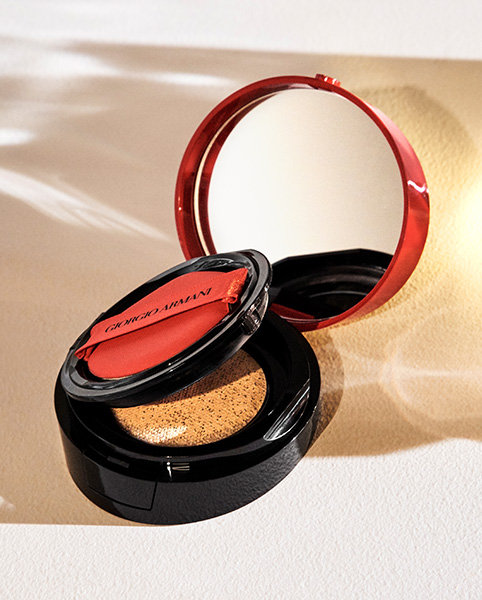 Giorgio Armani cushion foundation
Cushion compacts are game-changing for a multitude of reasons: not only are they chock-a-block with skin benefits (from added SPF to extra hydration), but they can be tossed into a handbag for on-the-go touch-ups. And for our buyers, it's Giorgio Armani's latest version that's one of the best (and possibly chicest) they've seen. One swipe leaves the complexion dewy and glowy – which is exactly how spring skin should be.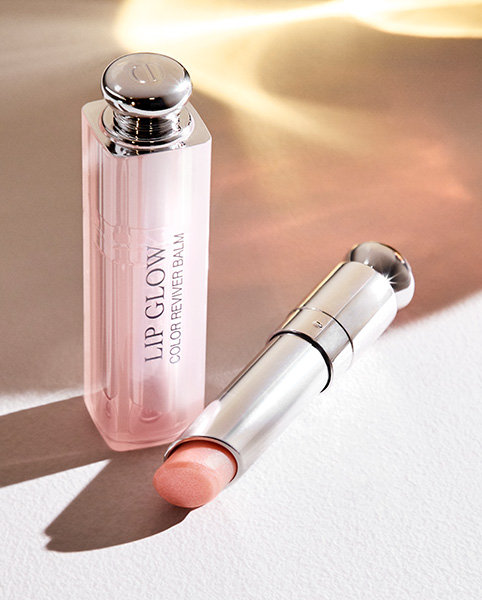 "When it comes to lip products, Dior's Lip Glows can do no wrong, so we're always super excited when the brand launches a range of new colours," say our beauty buyers. "They leave your lips hydrated, smooth and nourished, and this season they come in two different finishes – matt and holographic – which are perfect for spring."
Amouage Beach Hut eau de parfum
If, like us, the idea of an exotic holiday seems like a distant dream, one spray of Amouage's Beach Hut and you will smell like a beach... even if you're nowhere near one. "It boasts a unique blend of driftwood, patchouli and geranium," explains Selfridges Fragrance Buyer Adella Family, "which won me over at first spritz."