The Beauty Insider:
treat yourself this Valentine's Day
Our top 10 beauty gifts, guaranteed to make anyone feel like a million dollars this Valentine's Day.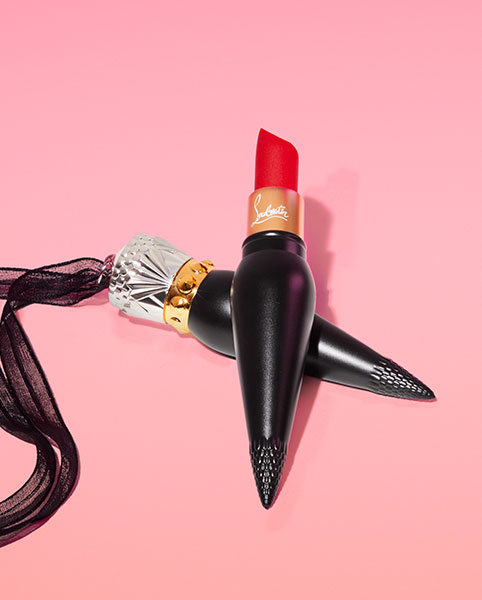 Christian Louboutin Velvet Matte Lip Colour
If you think Christian Louboutin's Velvet Matte Lip Colour is just another red lipstick…well, you can think again. Sure, it's rich in colour (the exact shade of the designer's iconic red soles, in fact), comes in a perfect matt finish and boasts some serious staying power – but it's also a piece of (wearable) art, thanks to the seriously stylish black and gold vial that can be attached to a necklace and worn around your neck. Think Angelina Jolie in her bad-girl Billy Bob Thornton days (minus the blood), and pledge your love to Louboutin this V-Day.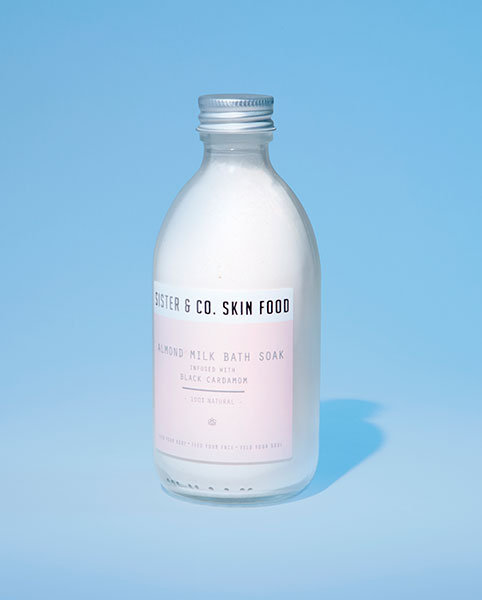 Sister & Co. Almond Milk Bath Soak
When it comes to relaxing, little can top the soul-soothing powers of a long soak at the end of a hard day. Sprinkle Sister & Co.'s Almond Milk Bath Soak under warm running water, then simply lie back and let the softening almond milk, exfoliating kaolin clay and relaxing black cardamon work their magic. You'll still feel its soothing effects for hours afterwards, so we suggest aborting any plans to go out afterwards. After all, staying in is the new going out, right?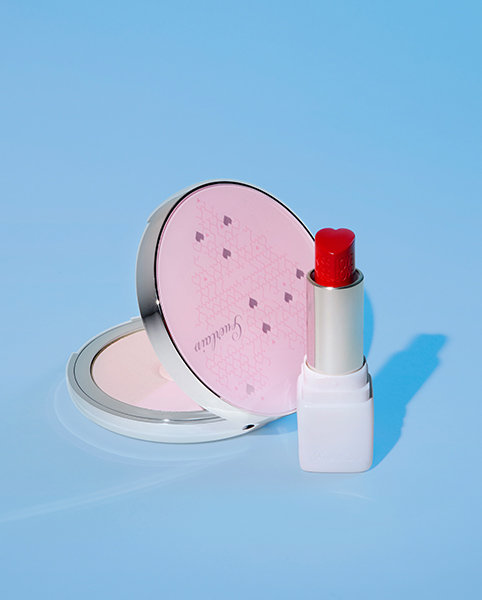 Guerlain Météorites Collection
There are some things in life that will always put a smile on our face, and Guerlain's iconic Météorites collection is one of them. From the light-revealing pearls of powder to the heart-shaped lipsticks (cute, right?), it's beloved of beauty buffs the world over – us included. But there's one product we can't stop talking about: the Glow-Shaping Strobing Palette, which boasts three contrasting shades of powder – two blushes and one highlighter – in one single, heart-adorned compact.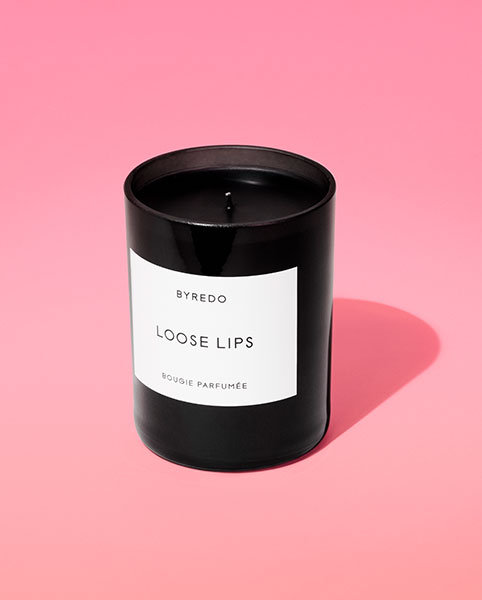 A candle that smells like your favourite lipstick? Sign us up. Byredo's Loose Lips was actually inspired by founder Ben Gorham's childhood memories from the Eighties of his mother's make-up. Aww. Containing notes of rose water, violet and morello cherry, its subtle, slightly fruity scent instantly transports you to the heady days of shoulder pads, Technicolour eye make-up and massive perms. So light the candle, pour some fizz (Lambrusco, naturally) and hit the sofa with an Eighties classic (Ferris Bueller's Day Off? Yes, please) – sounds like our perfect Valentine's night in.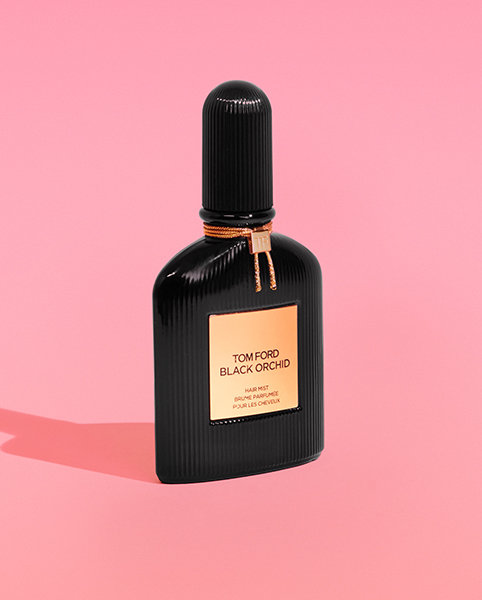 Tom Ford Black Orchid Hair Mist
OK, so a hair fragrance may be something you've never really considered. We get it: after all, doesn't a normal perfume do the same thing? Well, no, actually. Hair fragrances contain less alcohol than traditional perfumes, which not only helps to lock in moisture but also reduces the risk of colour fade and frizz. Everything Tom Ford creates is incredible, but it's the sultry blend of black truffle, fresh bergamot and blackcurrant in this Black Orchid hair mist that will literally have people chasing you down the street to ask what you're wearing.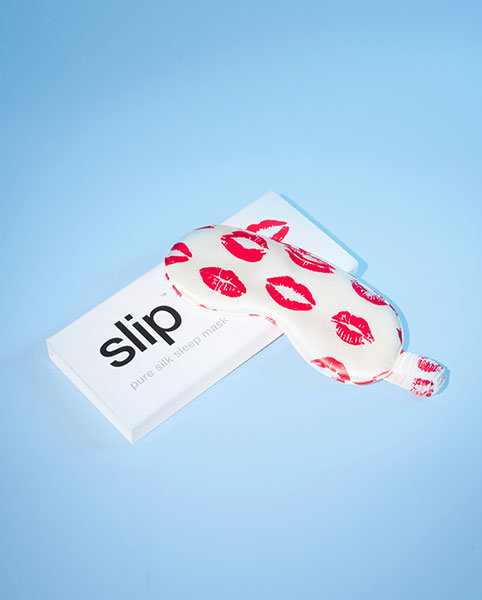 Slip exclusive lips-print eye mask
If you value your beauty sleep half as much as us (and we're guessing you probably do), Slip's pure silk eye mask is a truly indulgent treat. Made from the highest-grade Mulberry silk, not only is it gentle on your lashes and brows but the silky surface actually helps your skin to retain moisture, meaning your eyes look less puffy when you wake up. It comes in a range of colours – from soft pink to inky charcoal – but our favourite has to be our exclusive lips print. Because if you can't go kitsch on Valentine's Day, when can you?
Parfum de Marly Delina Exclusif eau de parfum
With the faint promise of spring on the horizon and a whole lotta love in the air, what better way to lift your spirits and shrug off those winter blues than with a fabulous new perfume? More than just a pretty bottle, this foolproof pick for any floral-fragrance fan is infused with aromas of rose, lily and peony – plus, it's exclusive to Selfridges. Spring fresh and gloriously feminine, we reckon it will win over even the most ardent V-Day cynics among you.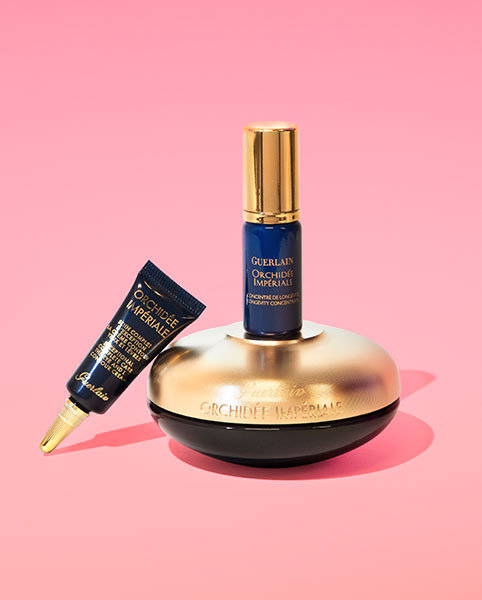 Guerlian Orchidée Impériale set
Does your skin look and feel as grey and pallid as the cloud-laden sky? Us too. So what better way to treat yourself on Valentine's Day than with an indulgent beauty ritual, courtesy of Guerlain's exclusive-to-Selfridges Orchidée Impériale set. Comprising the brand's hero products Orchidée Impériale Cream, Impériale Longevity Concentrate and Eye and Lip Cream, it's your fast-route to a super-glowy complexion. Buy it for yourself and regret nothing. It's that good.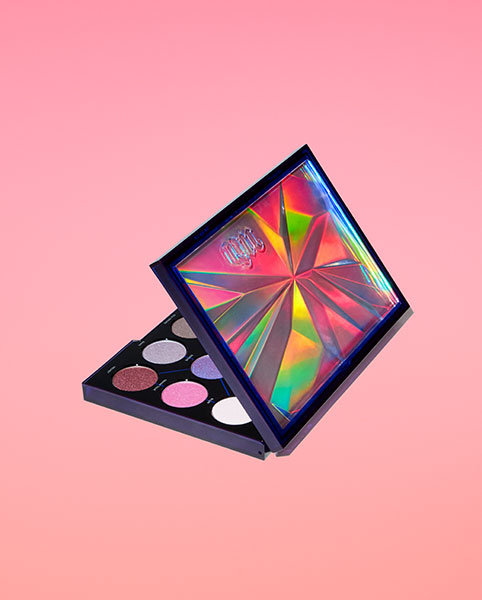 Urban Decay Distortion Palette
How to take your eye make-up to the next level? Make it multidimensional, of course. Urban Decay's new Distortion Palette, complete with a trippy holographic lid, comprises 10 shades (nine of which are brand new) and five duotone hues that contain reflective pigments to 'transform' the more regular colours, so you can layer up or mix and match to create your own combos. Perfect for date night, mate night or experimenting with at home – one thing's for certain: all eyes will be on YOU.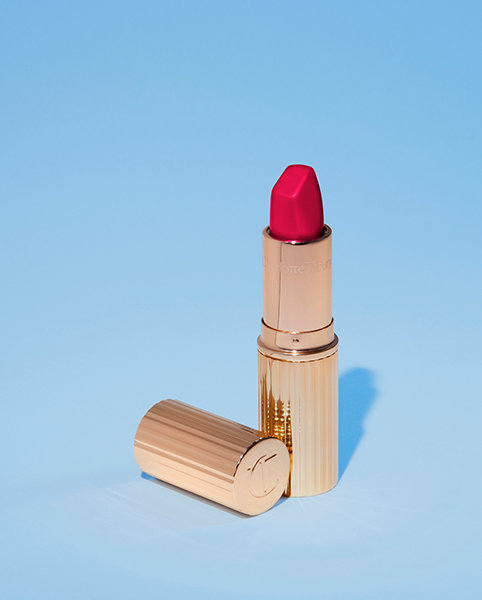 Charlotte Tilbury 'The Queen' lipstick
If you're already a fan of Charlotte Tilbury's lipsticks (we certainly are – so much so, we awarded them the top spot in our 2017 Selfridges Best of Beauty Awards), then you'll love the newest addition to the Matte Revolution line-up. Called 'The Queen', the make-up artist says she was "inspired by Her Majesty's love of beautiful bold colour", but looking at the eye-catching cerise hue, we'd say she had romance in mind. Pucker up.