The Selfridges Eye:
April 2018
As part of our Radical Luxury campaign, we're looking at the ways in which people, objects and ideas are redefining the value of things. So, for the April edition of The Selfridges Eye, we've turned our focus to the exciting individuals who are challenging our everyday and defying convention on a daily basis.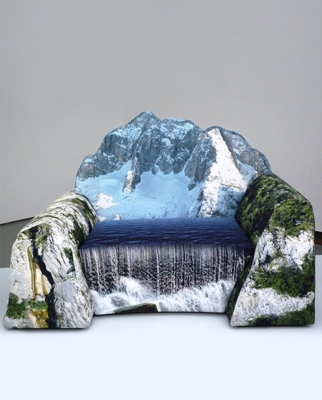 Ever wanted to feel like you're sitting atop a mountain from the comfort of your own home? Venetian designer and architect Gaetano Pesce has made this dream a reality with his bonkers-but-brilliant Montanara sofa series. Think photorealistic mountainscapes paired with jagged-edged silhouettes – it's one part vulgar, two parts fabulous. The Italian provocateur has been conjuring up designs for more than five decades, focusing on everything from the abstract to the absurd. Shark-shaped coffee table or yellow super-noodle chair, anyone? This is not for any old living room. As minimalism draws its final breath, we can't help but feel his pieces pack a much-needed mighty and maximal punch. Molto bene, Signor!
Follow Pesce's dreamy Instagram account @gaetano.pesce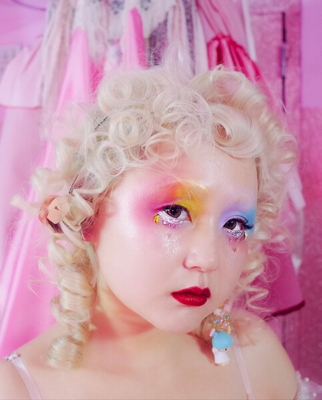 The princess of manifestation
Alice Longyu Gao is the poster child for living your truth regardless of what anybody says. The Chinese-born DJ and performance artist is known for her Harajuku-cute-meets-New-York-cool street style and eclectic playlists. Her most recent installation, Pericura 2.0, which premiered at NYFW, is the sparkly pink wonderland you didn't know your Instagram feed was missing. Her photo-booth-inspired space was full to the brim with kitsch Japanese decorations and Kawaii (Japan's culture of cuteness) hair and make-up experiences. Gao is not just skin deep; she strives to passionately voice her on-going journey of self-discovery at every opportunity.
Follow Alice on Instagram @alicealice916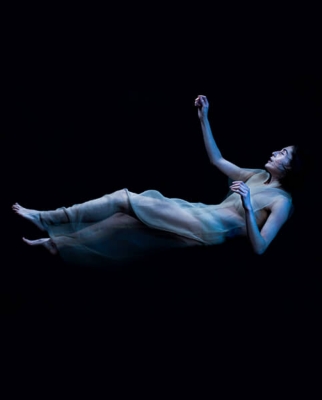 What does 'immersive' even mean anymore? The term has been so overused. Hence why we were pleasantly surprised to experience SOMNAI, a 90-minute immersive theatre piece, mysteriously billed as a sleep appointment. The lucid dream-themed experience intermixes traditional methods of storytelling with augmented and virtual reality. It was the premise of 'layered reality' that got us most excited; a blend of virtual and tactile worlds, which together made the 'immersion' process much more believable. The less you know, the better, so we'll leave it at that!
SOMNAI runs in Islington, London, until May 6. Remember to book in advance.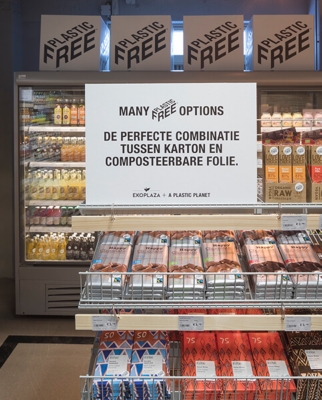 I can't believe it's NOT plastic
Barbie was wrong: plastic is not fantastic – especially when it comes to single-use goods. Thankfully, the good folk at UK-based environmental group A Plastic Planet have been encouraging supermarkets to seriously rethink their use of single-use plastic. Major kudos to Dutch supermarket Ekoplaza for launching the world's first-ever plastic-free aisle, which contains over 700 plastic-free products with no clingfilm in sight – well, not exactly…some of the alternative plastics used are uncanny in appearance. Take biofilm, for example, which composts in just 12 weeks but is the spitting image of clingfilm. Talk about sustainability goals!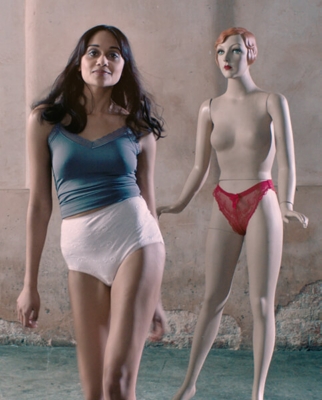 In an age when creativity is too often compromised by commercial pressure, it can seem impossible to be truly radical – and nowhere is this more true than in the advertising industry. So we take our hats off to Thomas Thomas Films for Adpology. The short film casts a wry eye over the female stereotypes and misnomers commonly and unthinkingly used in the ad industry, and duly apologises for them. Simultaneously funny yet confronting – let's hope the rest of the industry has the sense to catch up…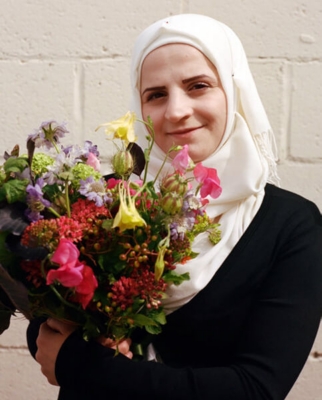 Radicalism isn't just about hip DJs or kitsch coffee tables – how about a little radical kindness? Bread & Roses is a London-based social enterprise that trains refugee women in floristry, simultaneously providing a space to learn English, develop skills and build confidence. We reckon anyone working to empower women is bloomin' brilliant (ahem!). Buy a bouquet, sponsor a trainee or make an Insta-worthy wreath and enjoy a side of feel good with your spring daffs. Who says shopping can't change the world?
Follow Bread & Roses on Instagram for your daily dose of floral wizardry @wearebreadandroses