The Selfridges Eye:
June 2018
Our creative researchers hotfoot it around the globe, bringing us news of the latest crazes, future trends and awe-inspiring innovations in the world of art and culture. This month, in light of the new Holly Hendry Art commission in our new-look Accessories Hall at Selfridges London (read more about that here), they turn their focus to all that's new and thought-provoking in the art world right now.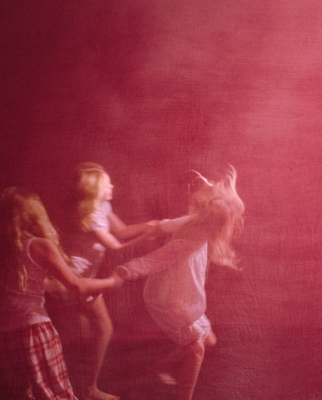 If you have a weak stomach, look away now… if only you could – and that's the point. Marianna Simnett makes fable-like film installations about the perception and control of our bodies, somehow intermixing fairytale archetypes and horror movie tropes all at once. Her current solo show at the Zabludowicz Collection in London sees her exploring performance and identity through the strangest of scenarios. From invasive medical procedures undergone by herself on camera, to working with cockroaches controlled via electronic implants, and making her own props and music in a kind of phobia fantasy land: it's hard to watch but even harder not to. This one is not for the fainthearted.
Marianna Simnett's solo show is on at the Zabludowicz Collection until 8 July.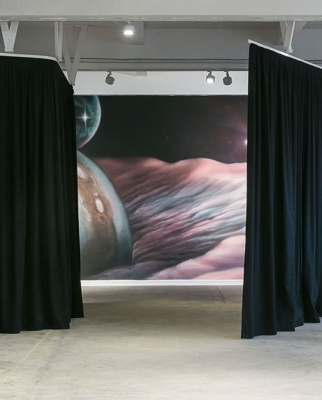 Fancy hanging out with The Ghost, The Drag King or The Oracle? Well now you can, as all three are embodied by dancers performing movements composed by artist Maheke in order to address how history, memory and identity are formed. Hidden behind huge flowing curtains, flooded in natural light (thanks to Maheke opening up the old gallery windows), the dancers jump in and out of many personas, referencing visual artist Félix González-Torres and video art pioneer Bruce Nauman, to pop star Michael Jackson and choreographer and dancer Eisa Jocson. These 'bodies' reposition fragments of art history and popular culture in a way that will help you readdress your own understanding of possible pasts or futures.

Catch Paul Maheke's 'A fire circle for a public hearing' at the Chisenhale Gallery, London, showing until 10 June.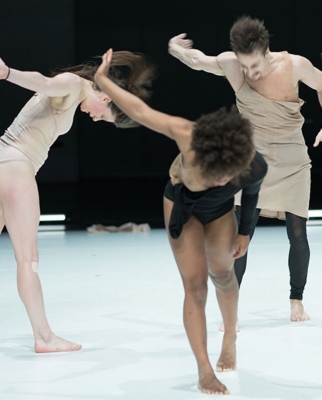 For 10 days only, Belgian choreographer Ann Van Den Broek is set to take over the Barbican Curve gallery and we have a suspicion you won't want to miss it. Titled Loops of Behaviour, the piece seeks to translate emotional behaviours into physical movements through a mix of video, choreography, sound and sculpture, all performed by her Dutch-Flemish dance company, WArd/waRD. The show also marks a further stage in Van Den Broeks's extensive research into the concept of 'total experience', in which material and mental environments trigger many senses at once.

'Loops of Behaviour' by Ann Van Den Broek is on at the Barbican's Curve gallery from 8–17 June.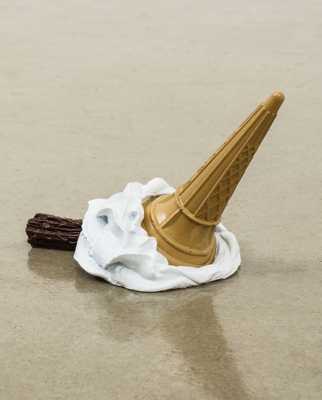 Open up your diary immediately; this is not to be missed! Marking 20 years of the Liverpool Biennial, its tenth edition entitled Beautiful world, where are you? invites artists and audiences to reflect on a world in social, political and economic turmoil. The topic can be seen as a lament but also as an invitation to reconsider our past, advancing a new sense of beauty that can be shared in a more equitable way. Expect exciting works from the likes of Ryan Gander and Haegue Yang, not to mention new sculpture from our very own Holly Hendry, who's currently gracing the Art Block with her commission 'Phyllis' in our new Accessories Hall entrance. Take the chance to roam between the city's public spaces and leading art venues for an eclectic, moving mixture of experiences… Be there or be square.
Liverpool Biennial runs from 14 July to 28 October.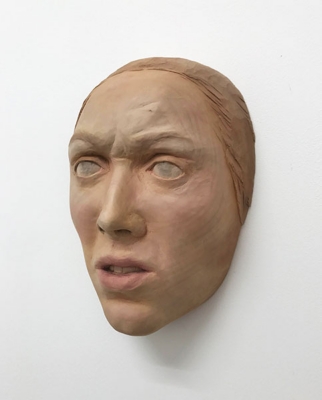 We must admit, we have a real soft spot for Matt's Gallery, a small but pulse-racing space in Bermondsey, London, that has a reputation for posing some big questions. What it may lack in size is made up for with a punchy series of 10-day-long shows that we can't keep away from. Last month we made it to Beth Collar's show, Thinking Here Of How The Words Formulate Inside My Head As I Am Just Thinking (yup, it's the longest name for a show we've ever seen too). The unusual but perfectly formed show extended Collar's on-going exploration of masculine gestures and expressions with a set of lime-wood carvings. Their surfaces hold medieval meaning and power, and bring a whole new meaning to the term 'face mask'.
Beth's show has finished not, but coming up next at Matt's Gallery is 'Ghost Strata' by Ben Rivers from 26 May to 6 June.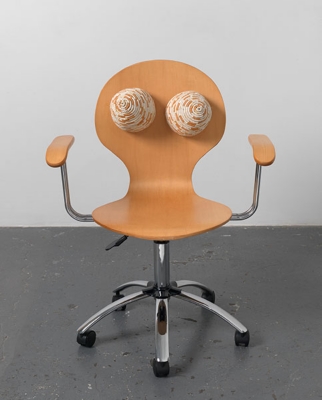 ISelf Collection: Bumped Bodies

Are we post-selfie yet? Twenty-three artists consider subjectivity in relation to the body, the object and the environment, in ISelf Collection: Bumped Bodies. Many works offer fragmented and visceral perspectives in which the human meets the inanimate, placing figures in states of metamorphosis; artists rupture our sense of physical cohesion to reveal new possibilities that lie beyond selfhood. There are some fairly big names at play here: Pipilotti Rist, Cathy Wilkes and Rebecca Warren, to name a few. So, sort your 'self' out and get down there…

ISelf Collection: Bumped Bodies is showing at the Whitechapel Gallery London until 12 August.