The men's guide to dressing for now
The way we guys dress has changed forever. In this season more than ever, labels such as 'formalwear', 'streetwear' and 'designer' feel old hat – because why can't we mix, match and style our favourite brands our own way? As part of our Radical Luxury campaign, in which we're exploring the objects and ideas redefining the value of things, we invite you to discover the new brands and concepts transforming the way we dress.
While the north of England is home to many great things (Yorkshire puddings, brilliantly elongated vowels, two Selfridges stores in Manchester), it's not often thought of as a place to discover new, exciting fashion brands. Until now. The likes of Leeds-based MKI MIYUKI-ZOKU and Manchester-born Represent are challenging the (mis)conceptions and the recent North: Fashioning Identity exhibition at Somerset House gave Londoners a lesson in how important the North has been in shaping the collections of OFF-WHITE, Raf Simons, Christopher Shannon and more. Grim up north? We think not.

Forget traditional fashion shows, familiar models and collections that fall neatly into existing men's 'uniforms': a crop of new brands is shrugging off conventional dress codes and giving our wardrobes a much-needed jolt. Take SSS World Corp for example, whose street-cast models walked Paris' boulevards as part of three separate 'happenings' during fashion week, raising the eyebrows of the local gendarme and the spirits of show-fatigued editors in equal measure. The same unruly attitude goes for the clothes, with 1970s tailoring, baseball tops and summer-ready Hawaiian prints mixing together in a way that might sound wrong but feels so right for now.
Zip it up and style right
Intricately embroidered. Crafted from silk weave. As sharply tailored as your favourite suit. Today's bomber jackets transport the familiar style worlds away from its military heritage, making it a worthy contender for your trusty blazer. Our favourites? Dries Van Noten's reversible patterned styles, Alexander McQueen's amazingly detailed iterations and Givenchy's slick leather panelled versions. Wear with a smart shirt and tailored trousers to give a polished look some edge.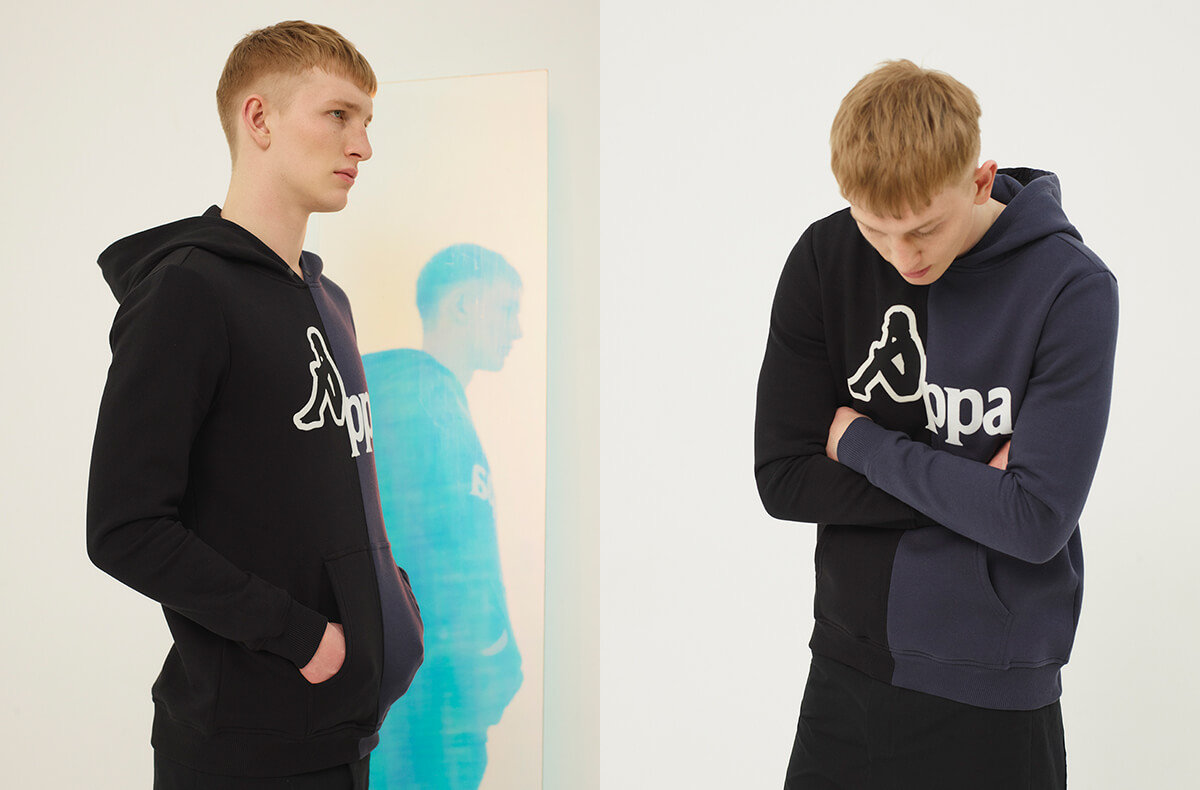 Perhaps it's fashion's current love affair with all things 90s, or maybe it's the popularity of blink-and-you'll-miss-'em sportswear drops (heads up: Ralph Lauren's latest limited editions are coming to Selfridges very soon), but one thing's for sure: well-considered sportswear is now as covetable as the latest designer collections. So feel free to mix your Reebok with your Rick Owens, your Kappa with your Kenzo – the playing field has levelled and this is the kind of kit we can all be proud to wear.
In an age when flexi-time, desk-side smoothie bars and even fun office slides are as common as ridiculous business jargon (but let's take that 'offline', shall we? Urgh!), our working wardrobes need to loosen up. But how? The wise guy's approach is to go for tailoring with unexpected details, paired with more casual elements – a sleek white trainer there, a smart cuffed jogger here, say. And who does that better than Jil Sander? The leather 'belt' fastening pictured here is exactly the kind of twist today's workwear needs.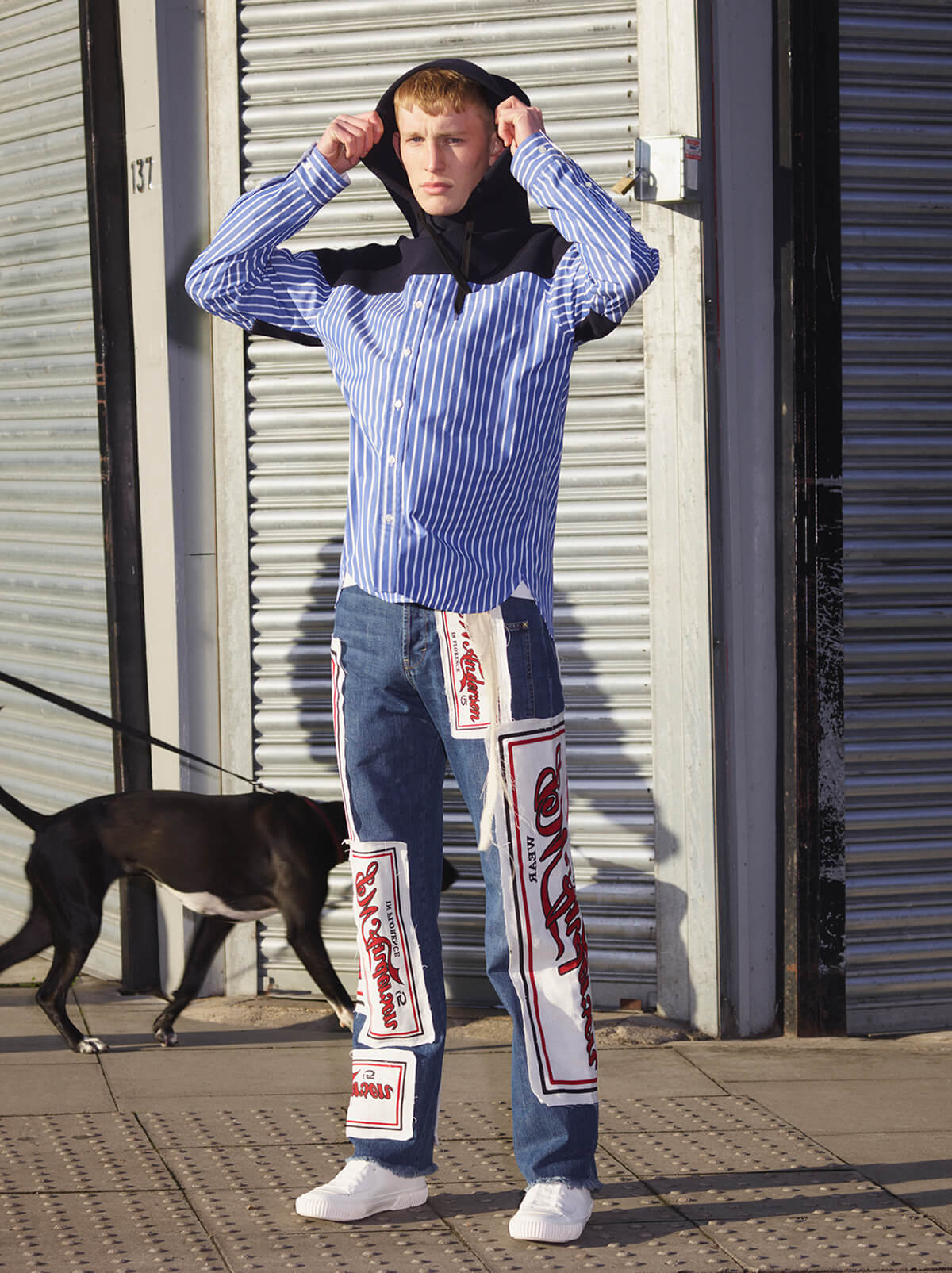 Leather panels, embroidery and silhouette-distorting fits; today your pair of jeans can make just as much of a style statement as the T-shirt you wear with them. From Fear of God to J.W. Anderson and Gucci, designers are recasting denim as a fabric that should be as thoughtfully used and respected as the finest cotton or silk. Add to that a renewed focus on cleaning up the production process with more sustainable washes, and the future's looking denim-clad.

There's no clearer example of how traditional 'uniforms' in menswear are becoming blurred than the fashion collaborations we await with baited breath each season. And now it's not just about single-season capsule collections (much as we love them), but deeper, lasting collabs that evolve every season. From Alexander Wang for Adidas to Raf Simons for Fred Perry – these partnerships have developed around the diverse style needs of the modern man.

Forget memories of guyliner-related eye injuries and badly written poetry – the new gothic look is more about slick, androgynyous cuts than angsty statements and ill-fitting jeans. Isabel Benenato delivers on the frontman-worthy score with oversized draped shirts, while a new crop of men's jewellery designers has us debating which piece to invest in (a necklace from Ambush to sit between our blazer lapels or a ring by Seven Jewellery for everyday wear?). Goodbye teen angst, hello refreshing, alternative twist on smart dressing.