The men's guide to stand-out denim
Us guys can sometimes be creatures of habit – particularly when it comes to jeans. But before you go and grab the same-style denim you've been wearing for a decade now, we urge you to cast your eye over our top picks and style tips for making denim the lynchpin of your look.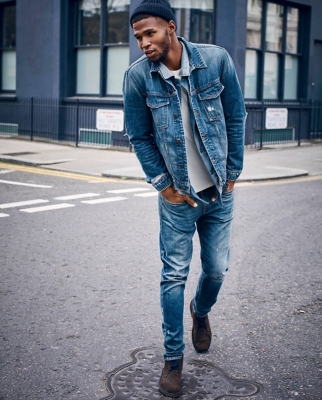 No, we're not talking about the beanie hat he's wearing but the back-of-the-net trio of denim jacket, jeans and shirt. It's time to forget double denim (and memories of Britney and Justin at the 2001 American Music Awards) and go for the triple. The key is to keep the look relaxed with vintage washes and varying tones.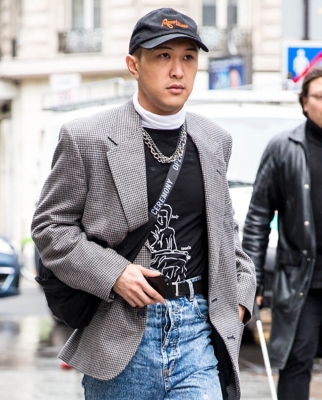 Cropped fits, bleach washes and graffiti-like details: one of the biggest denim trends we've seen outside this year's fashion weeks has been 90s grunge. They're the perfect styles for leading your look, so keep the other elements of your get-up simple and clean (a plain black T-shirt worn with a worker jacket, say).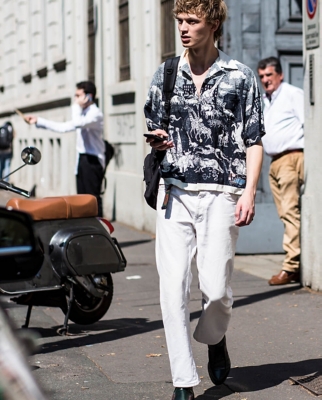 While white linen chinos are best left to the likes of George Clooney sailing across Lake Como with an espresso in hand (not that we're jealous or anything), white denim is a style we can all pull off in our own way. Our top tip? Go for a loose fit, pair with a printed shirt rolled at the sleeves and avoid tomato-based sauces (unless you have some stain remover to hand).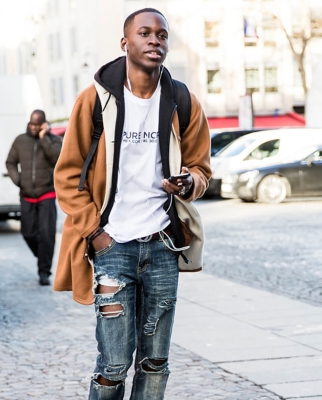 Innovative washes and details continue to turn our trusty blues into intricately crafted pieces this season as Balmain, Embellish and Phillip Plein channel rock-god style with their bold and insanely elaborate designs. Pair with a hoody or leather jacket to complete the look.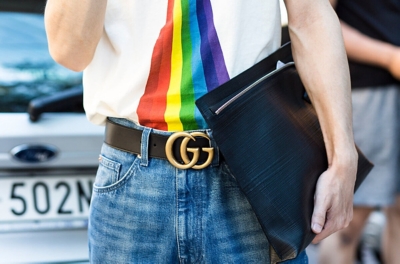 And, finally, for our top denim tips, we bring you the essential sartorial condiments to your new-season jeans: a brazenly branded logo belt (ideal for traversing the kitsch/luxury divide), a tucked-in T-shirt to ride the 80s wave and a pair of chunky sneakers (our favourites come from Balenciaga, Gucci and Adidas x Raf Simons). As perfect together as ketchup and chips.