Selfridges Loves:
dresses of the season
There's no sartorial task quite as arduous, nor as rewarding, as finding a dress for a special do. Once you've dodged the dubious dress code ('bohemian black-tie' – huh?) and navigated through the 'what jacket shall I wear?' minefield, you're left with an overwhelming plethora of beautiful frocks. So, to make things easy for you, we present the Selfridges guide to the season's most desirable dresses, made for swishing and twirling your way through the obstacle course that is summer event season without even breaking a sweat.

Nothing says 'I've arrived – now where's the champagne?' quite like a zingy red dress. Unmissable on the spring/summer 2018 catwalks (at Delpozo, Victoria Beckham and Antonio Berardi, to name but a few), scarlet is our front-runner for shade of the season, with fuchsia pink coming in a close second. But the holy grail of attention-commanding brights? A well-considered combination of the two, deftly demonstrated by Roksanda and Hellessy. Accessorise with hot-pink shoes and matte-red lips for maximum impact.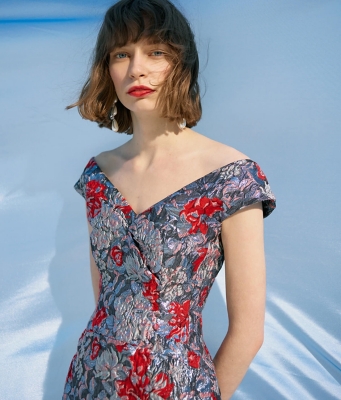 One part sex appeal to two parts elegance: there are only certain designers who have got the whole eveningwear formula down to a refined art. Erdem, who delivered his sexiest collection to date, shook up the traditional Fifties-style silhouette with shoulder-bearing sweetheart necklines in opulent cloqué. Meanwhile, Galvan – beloved for its sultry silk slip dresses – finds a happy place between showstopping and simplicity (meaning you're the best dressed in the room, while looking like you haven't even tried).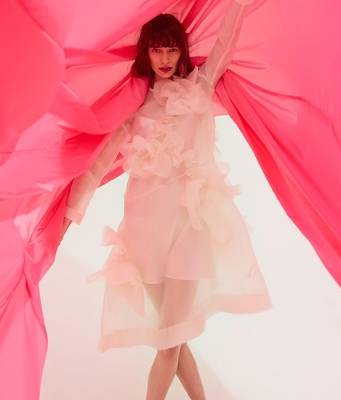 It just takes one look at the artfully constructed flowers adorning this sheer silk number to know that it's far from your average floral frock. Katie Roberts-Wood's artistic background (she trained at the Royal College of Art) lends each of her creations an avant-garde, masterpiece-like quality – perfect for wearing to that intimidatingly cool fashion party or art gallery opening. Offset the frothiness by adding chunky mules and sculptural jewellery.

The best dress to buy for fancy occasions? One that can also be worn for not-so-fancy occasions. The high neckline and demure long sleeves of this versatile Rixo number make it a great option for date night or drinks with friends, while the ruffled front split and backless cut mean it ticks all the right boxes for that summer shindig too. Win-win.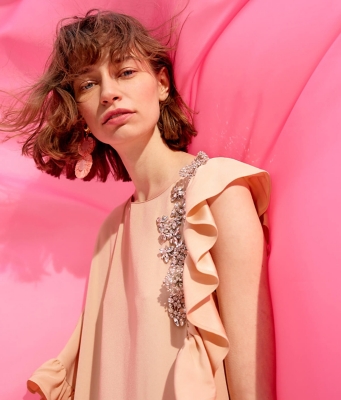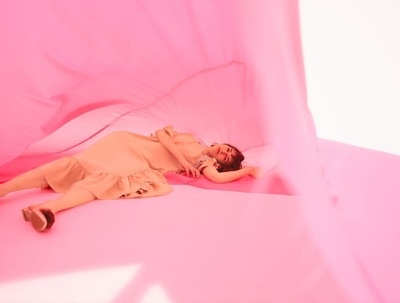 Much to our delight, the spring/summer 2018 catwalks were a seriously sparkly affair, from delicate sequined florals at Simone Rocha to crystal-encrusted everything at Christopher 'the King of Bling' Kane. Our top pick for that posh black-tie bash? This delicate ruffled gown, embellished with a generous helping of jewels, strikes just the right balance of blending in and showing off.

A swish of bias-cut silk and a smattering of giant exotic flowers – this Diane von Furstenberg beauty is just begging to be worn in the summer sun. This season's bevy of bold, tropical prints are perfect for packing into your case for that far-flung beachside wedding, or for bringing a touch of paradise to home-based occasions. Pair with statement raffia earrings, piña colada in hand.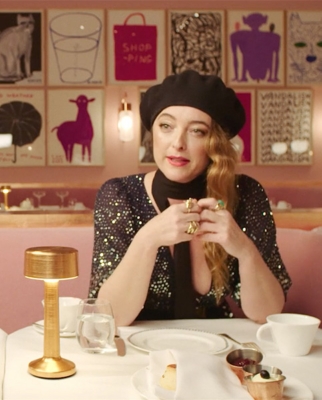 Alice's fashion wonderland

Speaking of dresses we want to swish about in, Alice Temperley (you know, the pioneer of that whole floaty, bohemian way of dressing) has opened a spring/summer 2018 pop-up at Selfridges London. Have a rifle through the new collection (a dazzling, Riviera-inspired line-up of dresses, skirts and jumpsuits) and imagine yourself wearing it poolside, with an extra-large martini in hand. To celebrate the pop-up, we asked Alice Temperley to talk us through the collection, in which she divulges where she would most like to escape to, given the chance…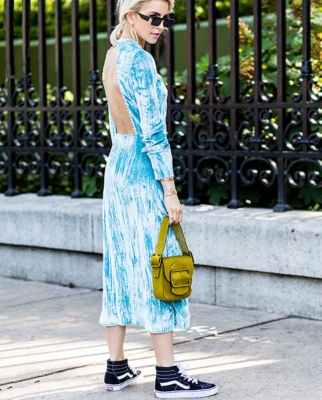 Right, now your new dress is sorted, it's time to think about how we can extend its cost-per-wear. Swapping out the strappy sandals for a fresh pair of trainers will make your new frock feel suitable for daytime in the blink of an eye (or tie of a lace, in fact). Handy, then, that we've recently opened a brand-new sneakers gallery at Selfridges London, with 187 square metres of pure trainer heaven and more than 700 styles to choose from. Split into two easy-to-shop sections – fashion (for your high-end, designer trainers – think McQueen and Gucci) and sports (for your classic active sneakers from the likes of Nike and Adidas) – we've got you covered.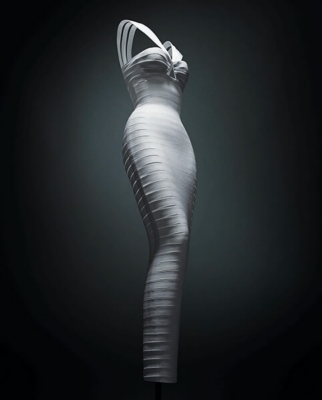 Azzedine Alaïa: The Couturier

Nicknamed the 'King of Cling', the late Azzedine Alaïa certainly knew a thing or two about knocking a killer dress together. Alaïa's creative methods have often been likened to those of a sculptor rather than a fashion designer, creating body-conscious pieces that flatter and fit a woman's shape perfectly. Combining stories of his life and personally selected garments from across his charted career, the Azzedine Alaïa: The Couturier exhibition at The Design Museum in London opens in May, and it's earmarked on our calendar as a must-see.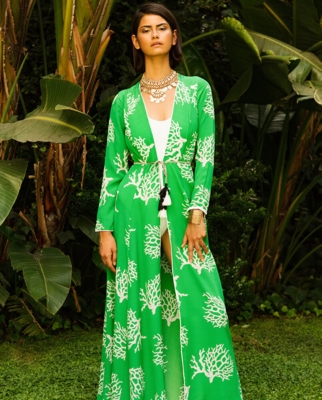 Nice to meet you, We are Leone

Dreaming of your summer holiday, already? Yep, us too – which is why we're so excited about the latest new brand to join the Selfridges gang: We Are Leone. Their collection of silk cover-ups is a dream for those that like (or at least try) to pack light; leave open and unbuttoned over a bikini for day, then button up and wear with heels for night. Which leaves more room in your case for an extra dress, right? (Quick: scroll back up the page for more inspiration.)