Selfridges Loves:
gifts inspired by our home city
London's new home of remarkable gifts and creative conveniences, The Selfridges Corner Shop, is now open – and for its first incarnation, the 'A Gift for London' concept offers unabashedly British creations that celebrate the city we call home. From exclusive accessories to limited-edition art pieces and even a solar-powered corgi (yes, really) – this is the place to complete your Christmas shopping list.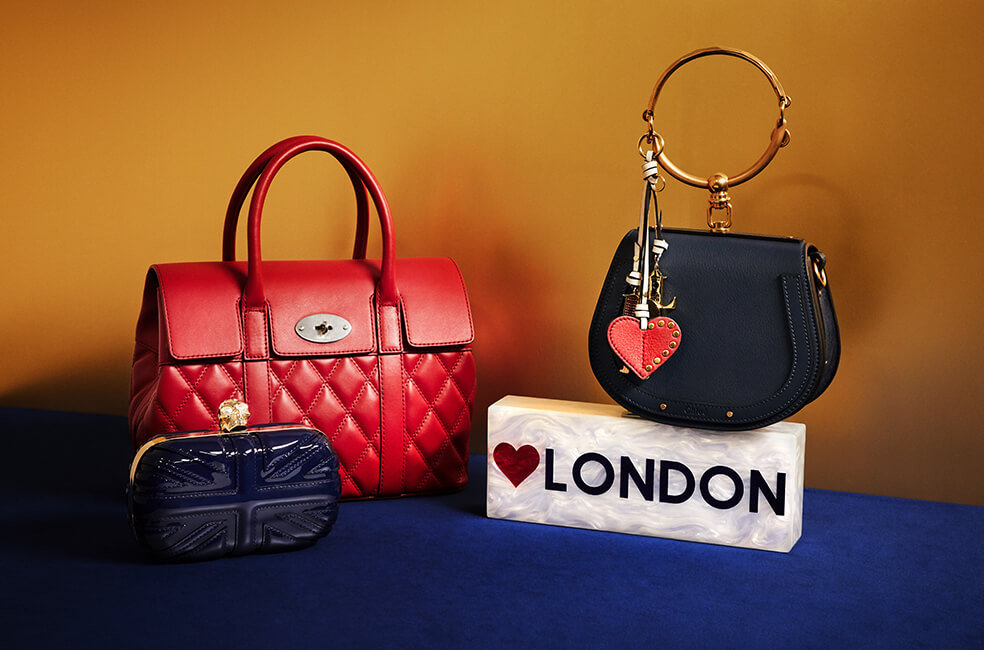 The Selfridges Corner Shop is surrounded by our new Accessories Hall, housing some of the finest accessories brands in the world. As a very special gift for London, some of these brands have created exclusive twists on their most iconic designs – from Mulberry's quilted Bayswater in the colours of the Union Jack to the Chloé Nile complete with fun London charms. Firmly at the top of the Selfridges HQ wish list, these bags are the ideal reward for completing your Christmas shopping.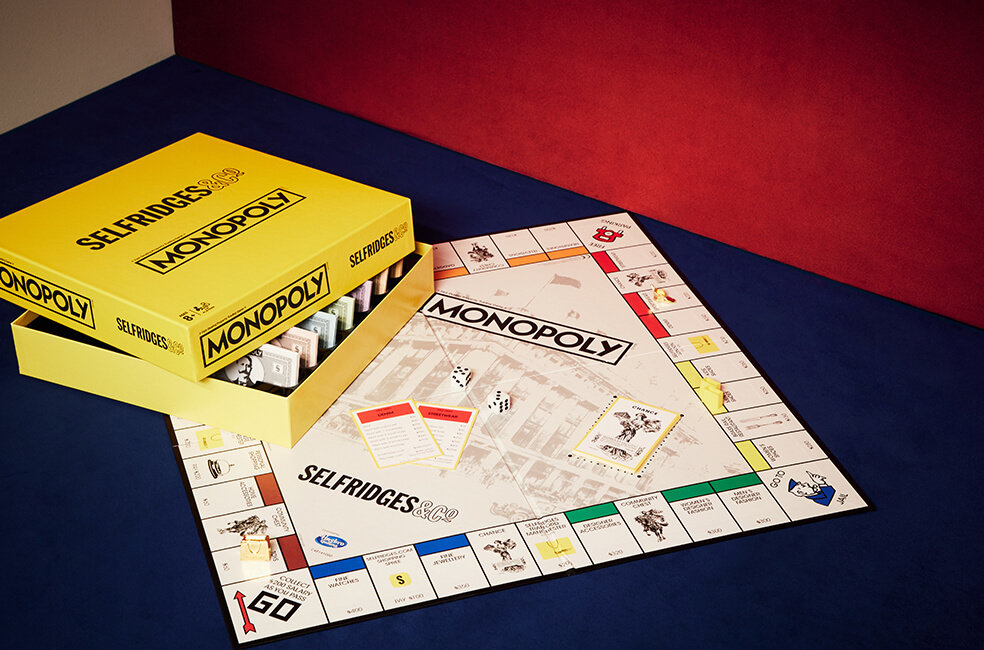 Yes, it's here: the most stylish, exciting and amusing game of Monopoly you can play this Christmas. Whether you're enjoying a shopping spree across our departments or being sent to jail for committing a serious style crime (oh dear!) – this game is filled with unmistakably Selfridges elements: think a gold Selfridges carrier bag playing piece, yellow carrier bags instead of houses and Chance and Community Chest cards full of Selfridges stories. The one thing we can't promise? That that certain member of the family won't get over-competitive again…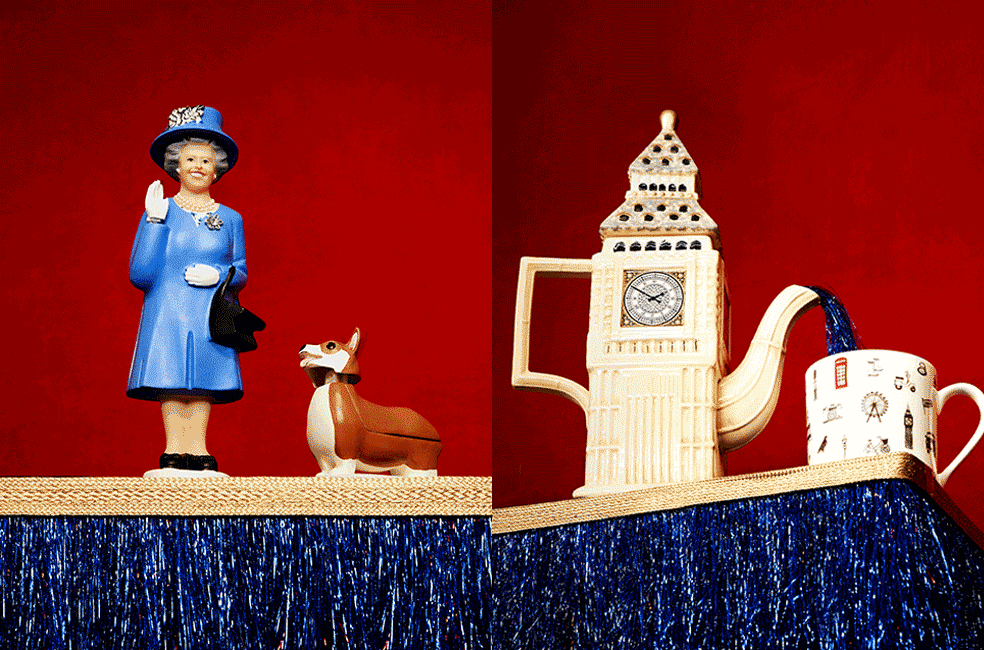 Whether you're looking for some Brit-themed kitsch for a fellow tea lover or the perfect gift for some certain royal love birds (congrats guys!), our collection of London tea pots, cups and royal family tea infusers is sure to raise a smile. Add to that the perfect afternoon tea centrepiece of a solar-powered
waving monarch and nodding corgi, and you're all set for a right royal celebration. With the UK drinking an average of 165 million cups of tea per day, these gifts aren't merely great stocking fillers – they're essentials.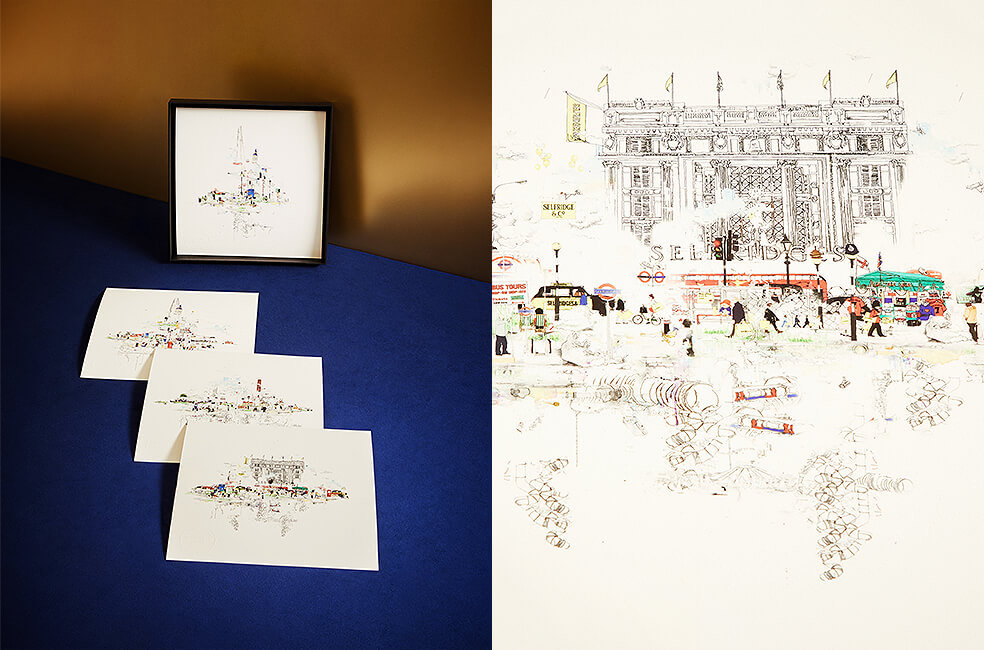 One of the things we love most about London is its galleries, museums and creative communities, so we've partnered with a range of artists and makers to create a range of gallery-worthy gifts. From Laura Jordan's limited-edition prints of London (pictured), shown in all its bright, busy and beautiful glory, to exclusive parade flags with heartening statements ('Never bored of London', 'Citizens of The World') – these are art pieces they'll treasure for Christmases to come.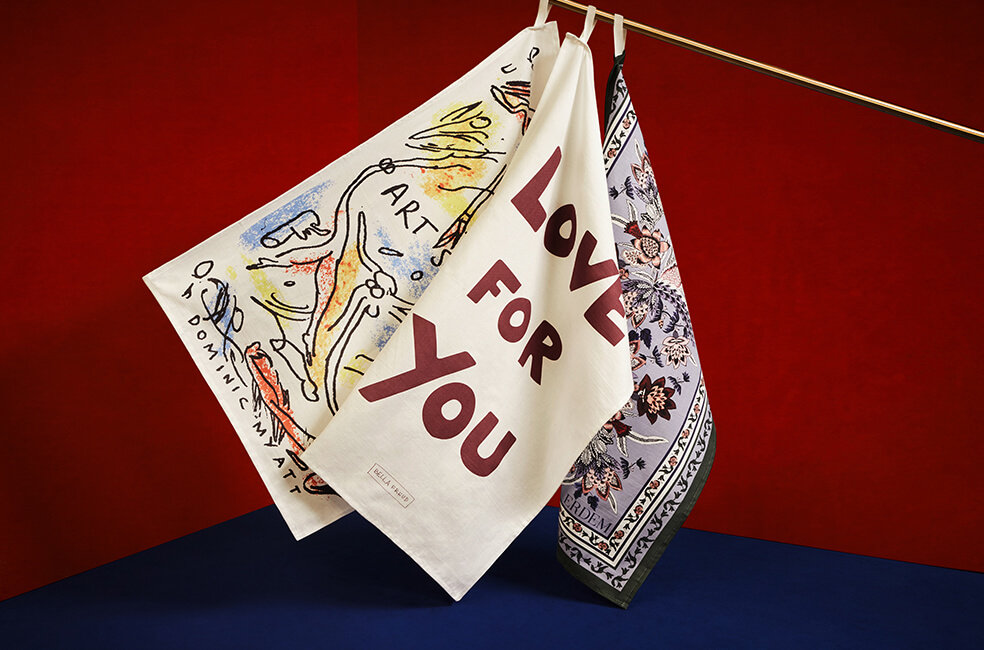 Drying up the Christmas dinner dishes just became the most coveted of Christmas chores with these exclusive tea towels featuring illustrations from some of Britain's leading fashion designers. However, we think these brilliant designs will be best framed as unusual art pieces – from Bella Freud's 'Love for You' print to Erdem's enchanting florals and Anya Hindmarch's London sticker print (the ideal partner for her range of leather stickers, which are also exclusive to us).

Looking for a gift that's right up their street? Then treat them to a personalised London street sign courtesy of YR Store; a present even the trickiest person on your gift list is sure to love. Whether you personalise it with their name, a special place or where they live, these signs will delight lovers of London.

Lucy Sparrow's subversive felt works have been shown in galleries and art fairs across Europe and America. In 2014 she created her very own corner shop, with every single item – from chewing gum to chocolate bars – made from boiled wool (lower on calories, yet higher on artistic 'taste', we say). Lucy's gifts for London include Oyster travel cards, London Underground trains and even a hamper filled with felt reproductions of our Selfridges Selection food and drink (pictured).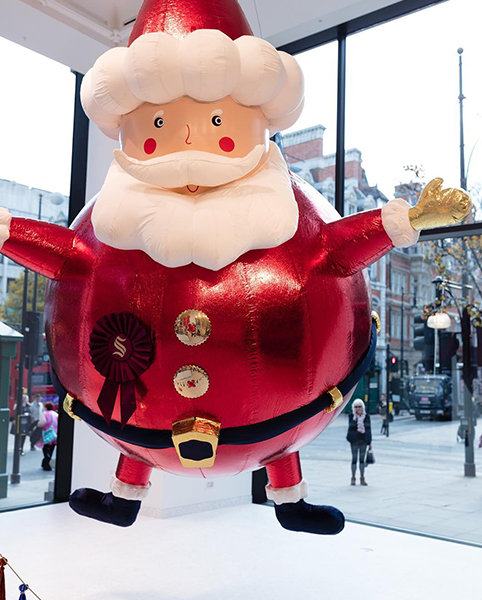 At Selfridges, we pride ourselves on a warm welcome (especially at Christmas) – so who better to greet you to The Selfridges Corner Shop than Santa himself? But this isn't just any Santa – no sir! – this Mr Claus has seemingly fallen foul of the Christmas buffet and takes up a vast space in our new corner window, spinning mid-air. Get your phones poised and snap Santa before he gets a little 'deflated' post Christmas.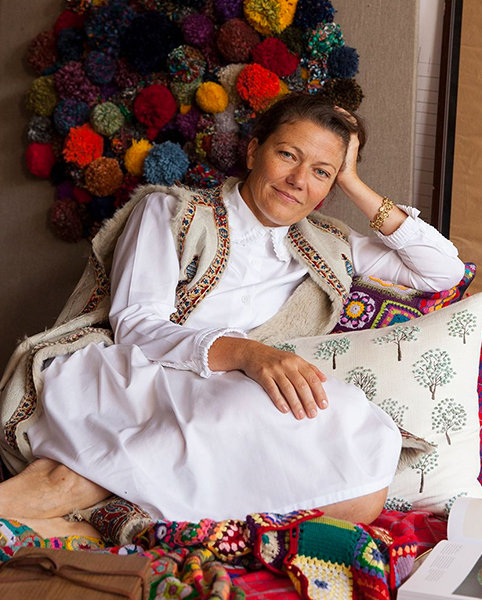 Selfridges Meets: arist Kate Daudy

As a centrepiece for the space, artist Kate Daudy, who has exhibited across Europe and America, presents 'London: A Psychological Landscape'. This inspiring piece plots out Kate's ideas, memories and reactions to the capital and is on sale for charity, with all proceeds going to London's Rugby Portobello Trust (a local youth charity) and The United Nations High Commission for Refugees. Read our interview with Kate and see the piece by clicking below.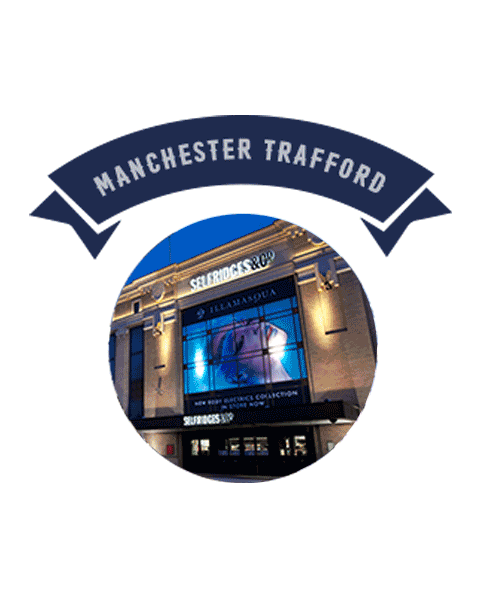 With love from Manchester & Birmingham

While our story first began in London, back in 1909, we're also proud to call the cities of Manchester and Birmingham home, which is why these stores are also celebrating what makes these cities so special. From local choirs and bands to a pop-up pub in Selfridges Exchange Square, Manchester – we invite you to discover some of the amazing local talents and traditions that make these incomparable cities so special.