The Rolling Stones at Selfridges
Music lovers: it's time to get some satisfaction. In the midst of their No Filter tour, The Rolling Stones have set up shop at Selfridges – online, in all our stores and at The Selfridges Corner Shop in London – offering you the chance to shop limited-edition merch, exclusive fashion collections and everything you need for your rock'n'roll rider (Rolling Stones gin, anyone?). Here, we share with you some of the highlights from the collaboration…
It's such a joy to play with this band – there's no stopping us, we're only just getting started really.
The stage-worthy exclusives
From denim and leather biker jackets decorated with iconic Rolling Stones motifs to an exclusive capsule collection by need-to-know brand of the moment SSS World Corp and the Comme des Garçons archive Stones collection from 2006 – we've partnered with amazing brands to create the ultimate frontman or frontwoman wardrobe. Your festival-season style = sorted.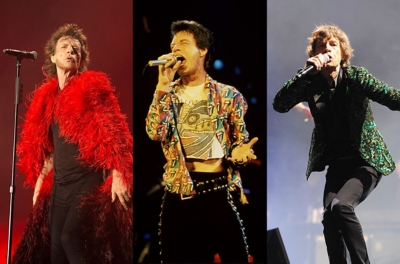 From the original Rolling Stones tongue-print shirt Mick Jagger wore on the Steel Wheels tour in the late 80s to THAT amazing green sequined jacket from Glastonbury 2013 – you can see all these outfits and many more at The Selfridges Corner Shop in our London store (open until 3 June), with selected archive pieces also at our Birmingham and Manchester stores.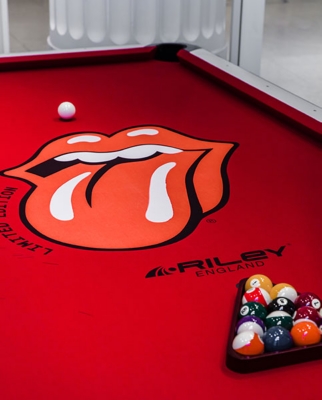 It's no secret that The Rolling Stones are big sports fans. Mick's often seen at cricket Test matches and the band even have their own snooker table to take on tour. So before heading to the No Filter tour at sports stadiums across the UK, join the team with our limited-edition range of sport collectibles: from England rugby balls to Team GB T-shirts, cricket bats by Gray-Nicolls and, yes, even a Rolling Stones pool table. Because everyone needs one, right?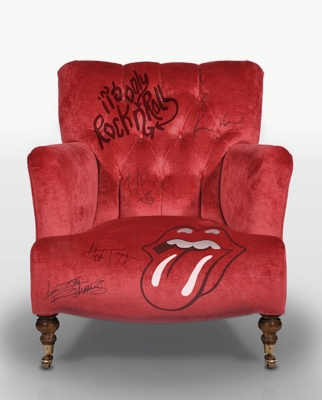 Whether it's Jade Jagger's range of Rolling Stones jewellery, a limited-edition gin, a specially upholstered armchair or Rockins scarves (Keith Richards' on-stage accessory of choice), we've worked out how to inject some rock star swagger into everything from your drinks cabinet to your jewellery box.

When I look out at the sea of people when we play, all I can see is smiles. It's heart-warming and I'm glad we make people happy. Music makes me happy, and it makes them happy… it's infectious.