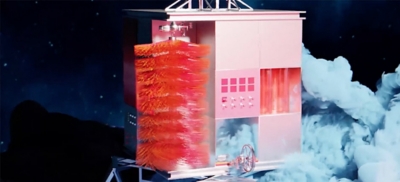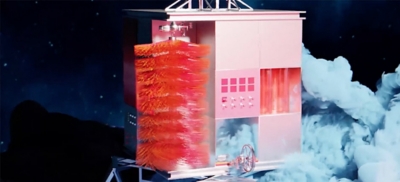 Self Discoveries: five things you don't want to miss at Selfridges this week
Welcome to Self Discoveries – a weekly round-up of our favourite happenings across Selfridges' four stores. From a Michelin-star dining experience to our shiny-new Beauty Hall at Manchester Trafford, here are the top five things not to miss at Selfridges this week.
Introducing: Ooho – Selfridges Birmingham
After ditching all single-use plastic drinks bottles from our stores (read up on that here), we're pretty chuffed seaweed-tech start-up brand Skipping Rocks Lab is landing at Selfridges Birmingham to spread some sustainability cheer this summer. Their Ooho edible drinks are incredible; squishy pods filled with water and juice offer instant refreshment and there's no packaging to throw away – the whole thing is completely edible. (And if eating the pod doesn't appeal, no fear: it's totally degradable.) Head to Selfridges Birmingham from 8 June and try one for yourself.
Gentle Monster lands in The Corner Shop – Selfridges London
Gentle Monster (the uber-cool Korean eyewear label loved for its conceptual designs and innovative retail experiences) has launched its very first European retail space, right here at Selfridges. Taking up residence in The Corner Shop on G, don't miss the eight-week installation which invites you on a surreal trip into outer space, filled with out-of-this-world sunglasses and the odd extra-terrestrial creature.
A 7-Michelin-Star Experience – Selfridges London
Love food? Yep, us too – which is why we've teamed up with alto by San Carlo (our new restaurant on the roof at Selfridges London) to host an exclusive Italian-themed five-course dinner, cooked by a dream team of Michelin-starred chefs (we're talking a whopping seven Michelin stars between them). Join us on 27 June and embark on a one-off culinary journey through Italy. Find out more and book here.
Now open: our new-look Beauty Hall – Selfridges Manchester Trafford
Manchester beauty fans, the countdown is on: the first phase of our shiny new Beauty Hall at Selfridges Manchester Trafford opens on Monday 21 May. Along with new counters for Huda Beauty, NARS and MAC, Anastasia Beverly Hills will be making its first-ever UK appearance (if you're not already acquainted, Anastasia is the woman credited with crafting the brows of Oprah, Cindy Crawford and Kim Kardashian, to name a few). Oh hello, dream brows.
Osman x Ikon Gallery exhibition – Birmingham

Presented in partnership with Selfridges, 'Being Somewhere Else', the first solo exhibition by Birmingham-born fashion designer Osman Yousefzada, opens its doors at the city's iconic Ikon Gallery on 6 June. And to celebrate, we're hosting an exclusive Osman pop-up in Womenswear on 4 at Selfridges Birmingham. Open for the duration of the exhibition, don't miss a week of exclusive products and activities, including a range of one-off T-shirts and a fashion illustration workshop. Find out more info here.