Restaurants & Bars in Manchester Trafford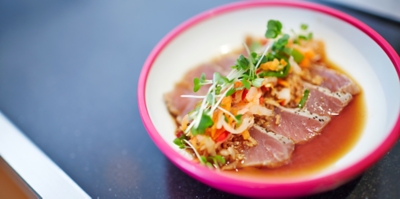 Take a seat at Yo! Sushi's iconic kaiten conveyor belt for freshly made Japanese street food and sushi. Try our exclusive menu, packed with delicious dishes, from blow-torched Aburi Sushi to Nori Tacos.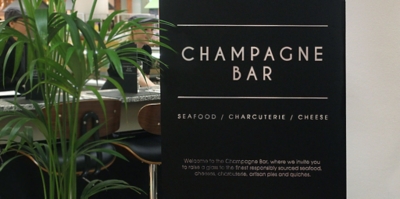 Champagne Bar
On Upper Level
Raise a glass of Champagne and enjoy a delicious light lunch, including the finest responsibly sourced seafood, cheese, charcuterie and artisan pies and quiches.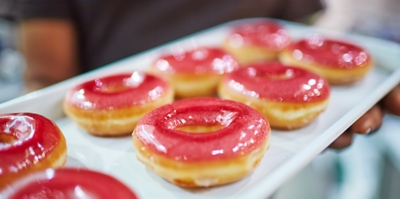 Krispy Kreme
On Upper Level
Made fresh every day, enjoy Krispy Kreme's delicious range of doughnuts – filled, topped, glazed and decorated by hand. For all coffee lovers, Krispy Kreme also offers a range of hot drinks by our dedicated barista.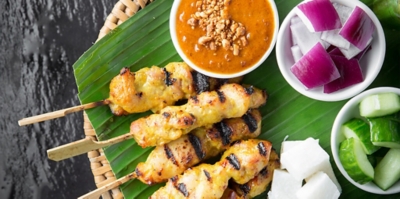 After stunning the judges with food inspired by her Malaysian heritage, Masterchef winner Ping Coombes is now recreating and sharing Malaysian street food with a modern twist exclusively at Selfridges.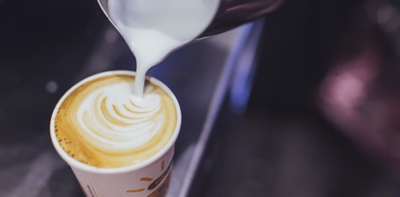 Pret A Manger
On Upper Level
Choose from handmade sandwiches, baguettes and salads, which are made fresh and additive-free.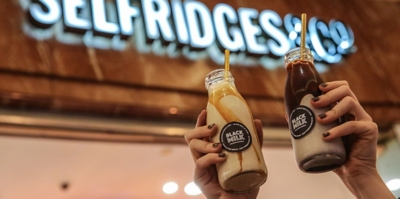 Black Milk
On Upper Level
Creating unique desserts and freakshakes (aka indulgent milkshakes) and waffles, Manchester's Black Milk will satisfy your sweet tooth.